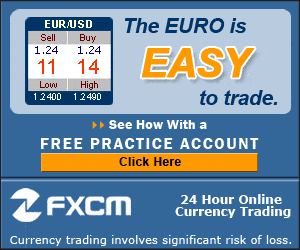 What is the FXCM King of the Micro Contest?
Every month FXCM Micro hosting a competition entitled" King of Micro Trading contest" there you can show your performance as a real forex trader. When you want to participate in the contest, and look on the profit made in current months from winners list, it is of course looks like a contest in the form of gambling than real trading, or full of diplomatic terms, a vigorous motivator for outmost use of leverage and excess trading. FXCM Micro emerge itself as discount brokerage division of FXCM, and customers of FXCM Micro can trade with forex extreme low spreads, automatic execution, one K lot sizes. FXCM Micro is proposed for each individual, self traded accounts trader. FXCM's live trading competition that is held at least once in a month, running for more than four years, grant almost $4,000 cash in prizes every month to near about 5 account holder with the huge percentage gain.
Forex Contest rule:
1. Eligibility and Entry Rule:
The contest is for existing as well as new Micro clients. Just 1 entry is permitted to eachr account holder. There is no need of entry fee or registration fee required. All live existing traders with a minimum amount of $500 at the starting of month can entered in the competition.
2. The period of contest Trading:
For this intention of the contest, the trading period starts at 5:00 PM on New York time and end at 5:00 PM on the final day of the same month itself.
3. CONTEST OPT-OUT:
Qualified traders cannot perform in the trading contest. Traders can opt-out from the competition at any instant time before the contest.
4. WINNERS DETERMINATION PROCESS:
Traders are selected in following methods. The micro contest start previous month of the last day and end last day at 5 PM at the running month.
Besides this there are lots factor to be considered.
How the Contest Works:
The winners must be trade with the top percentage gain. The percentages will specified by comparing starting equity to the concluding equity for the individual trading month. The winners will be decided after fifteen days of the contest.
Entering process:
There is no need of entry fee or registration form required. All FXCM trader can participate in the contest with having minimum balance of $500.
FXCM micro account holder s gain with margin leverage (400:1) however lack of many of the consumer service support ,which make them out from the contest.